June 01, 2020
By Chris Kubby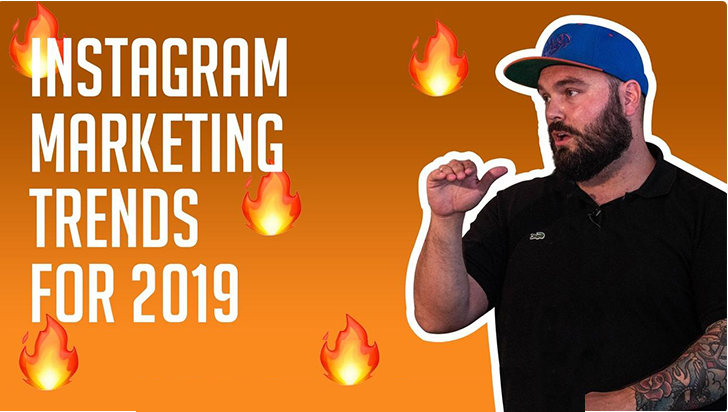 It is apparent that Instagram keeps moving forward, with additions like
stories and more recently IGTV – it is changing and you can capitalise on it or be left behind. Read this blog about Instagram Marketing Trends for 2019 for how to win on the platform. Warning: You'll have to get your wallet out and you will have to get comfortable with video.

Trend 1 of 5: Organic reach is decreasing
Don't ever forget this:
The algorithm continues to shift towards limiting organic reach. To combat this, you may want to start to boost your posts. This is fairly easy to do right inside the Instagram app if you have a business profile.
You can also run Ads for Instagram from the Facebook Ads Manager if you'd like to reach greater audiences.
To beat the algorithm, you should first understand how it works. A big part of the algorithm is showing users what they are interested in. If they engage with your posts, they'll get shown more of them.
You are probably wondering:
How can I do this and boost my own marketing ROI?
Well, today, I am going to show you how to generate enormous ROI from your marketing activities with a simple tweak.
Let's get started.
There are lots of discussions about marketing return on investment i.e. how much revenue you generate from marketing. Marketing ROI is closely tied to what you can measure in your marketing strategies.
The truth is, there are many things you can measure and there are many more things you can never measure, especially on a quarter or yearly basis. For example, you can measure lead generation activities but you'll have a hard time
understanding all the elements that went into that lead being generated in the first place.