November 16, 2020
By Chris Kubbernus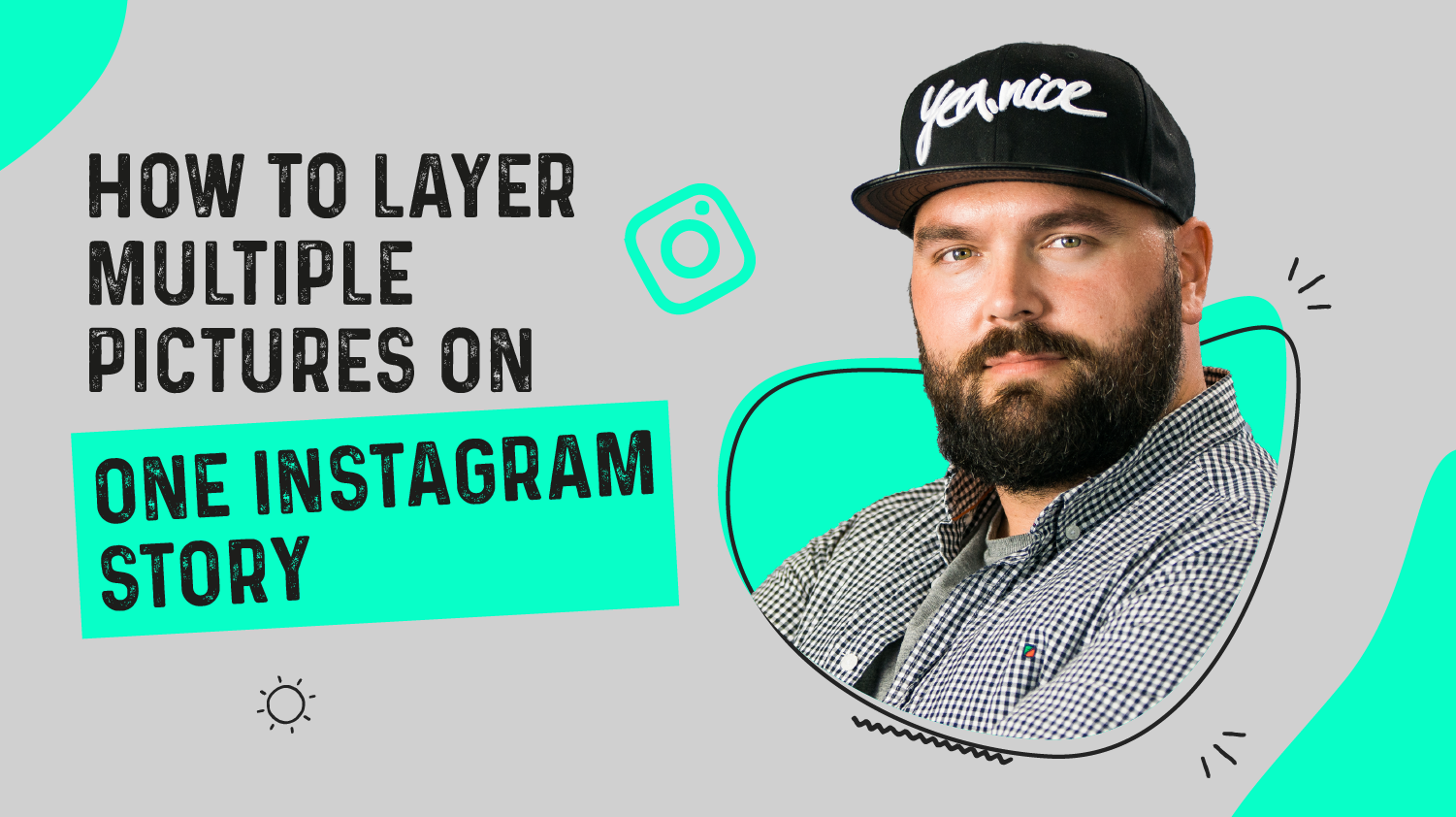 When Instagram Stories first appeared, everyone made fun of Instagram for appropriating Snapchat's entire business model.
No one thought Stories would catch on – much less morph into a permanent feature with regular improvements! (Some people didn't think Snapchat would even survive either.)
Well, here we are. Stories are a mainstay on not only Instagram, but also Facebook, LinkedIn, and other social media platforms.
Instagram Stories, however, remains in a league of their own. Instagram adds new capabilities, holiday-themed filters, and more stickers all the time.
Case in point: layering photos onto a single Instagram Story.
See kids, back in the old days we had to install a shady third-party app if we wanted to layer photos in our stories or adjust the layout with multiple photos.
But now, Instagram lets us add multiple photos and layer them directly within the Story creator.
You kids have it so easy today.
Let's go over how to layer pictures on an Instagram Story, the benefits of using Stories regularly, and some other hints for maximising their potential.
Why Bother Learning All the Features for Instagram Stories?
Stories ooze engagement: Their short lives demand urgency and action.
Stories Propel You to the Top of Newsfeeds
We've all been victims of organic social media algorithms at some point.
Stories always appear at the top of newsfeeds. If someone follows me and clicks on a Story bubble, they'll get to mine eventually.
They Give You a Chance to Connect with Followers on a More Relatable Level
Stories are meant to be more in-the-moment or behind-the-scenes than typical Instagram posts. In fact, using professional shots and editing can backfire with Stories.
I use Stories to relate to my audience and connect with them on a deeper level.
Stories are Easier to Track and Analyse
Instagram lets us track reach and engagement from our posts, but it won't tell us who saw our posts. Stories, however, tells us exactly who viewed them. We can use Stories to find our biggest fans.
You Can Test Content Before Committing to It Elsewhere
Sometimes, we aren't ready to commit to a permanent professional photo on our Instagram timeline – or anywhere else.
Stories let us test the engagement waters with low-risk content. If something performs well in a Story, we can run with the idea on Instagram, our blog, YouTube, and beyond.
Save and Highlights Let You Strategise Stories
"Why should I waste my time with Stories? They just disappear into the internet black hole after 24 hours."
Not true! You can save Stories now. On the back end, Instagram saves every Story you publish. You can then create different categories for your hottest topics and display your Stories forever.
They'll hang out at the top of your profile feed, just below your bio and link: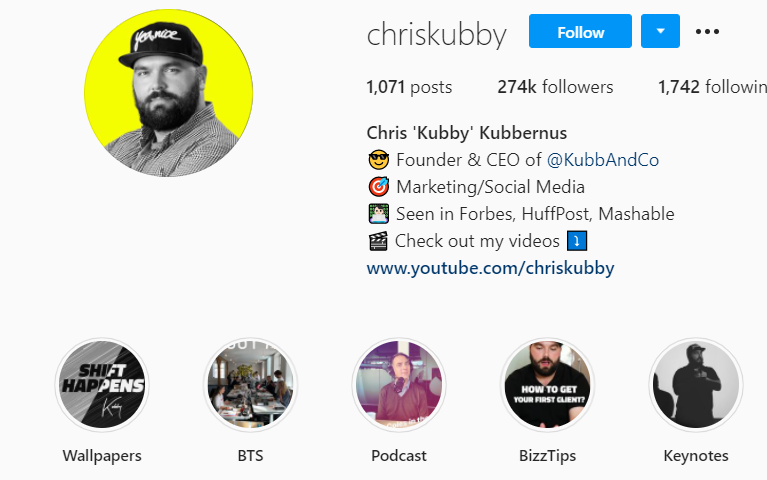 Instagram Story Layering: What is It?
Previously, we could only share one full-screen image or photo at a time via our Story. Instagram now lets us take multiple photos or choose multiple images from our gallery to place inside the same Story screen.
Like so: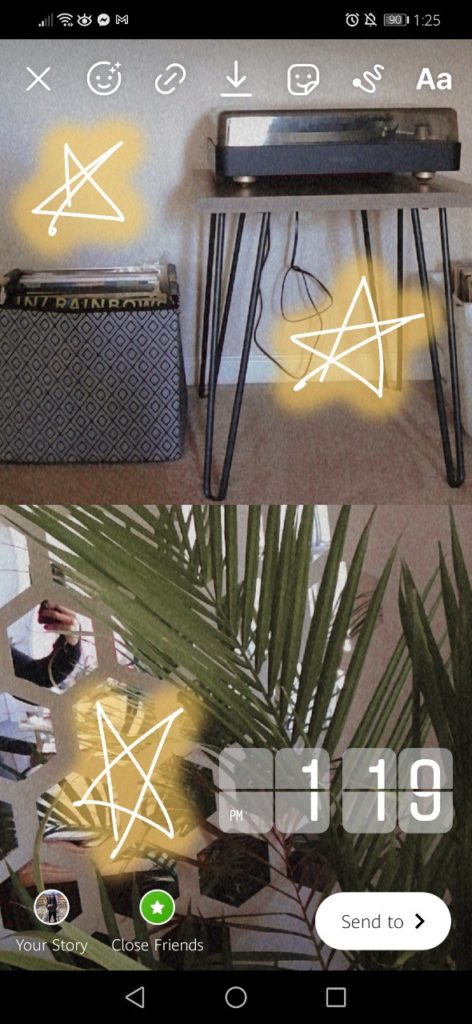 We can still add all the cool Instagram features like stickers, text, links, and tags. But this layout format lets us take Stories to a new level.
Instead of publishing multiple Stories because we have several images to share, we can merge them all together into a collage using different layouts.
Some practical applications might include:
Various shots inside one store
A collage highlighting new product releases
Photo groupings of product categories
Event photos, speakers, or attendees
A collage of tweets
Whenever you want to include more than one photo, just go ahead and layer them as a group.
How to Layer Multiple Pictures on One Instagram Story
Layering multiple pictures on one Instagram Story is easy.
We just tap the + sign on our profile picture to open our Story creator.
Once we're in the Story creator, we look along the left-hand side of the screen for the grid and arrow: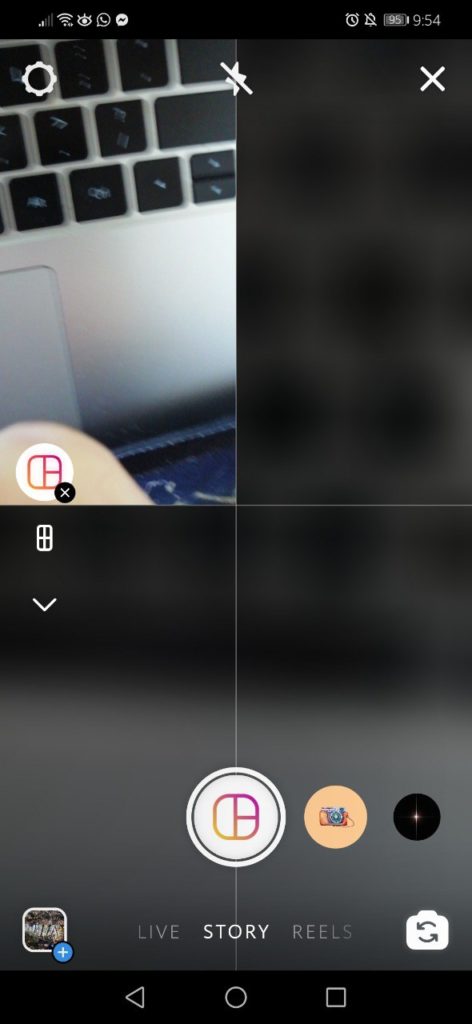 Just tap on the grid to open the layout selector.
We can add two, four, or six photos to a single Story in total.
Once we pick the layout, we can start snapping some shots to fill it. (No pun/Snapchat reference intended.)
The Instagram camera will fill your shots from top-left to bottom-right. To capture a picture, just tap on the big circle at the bottom of the screen.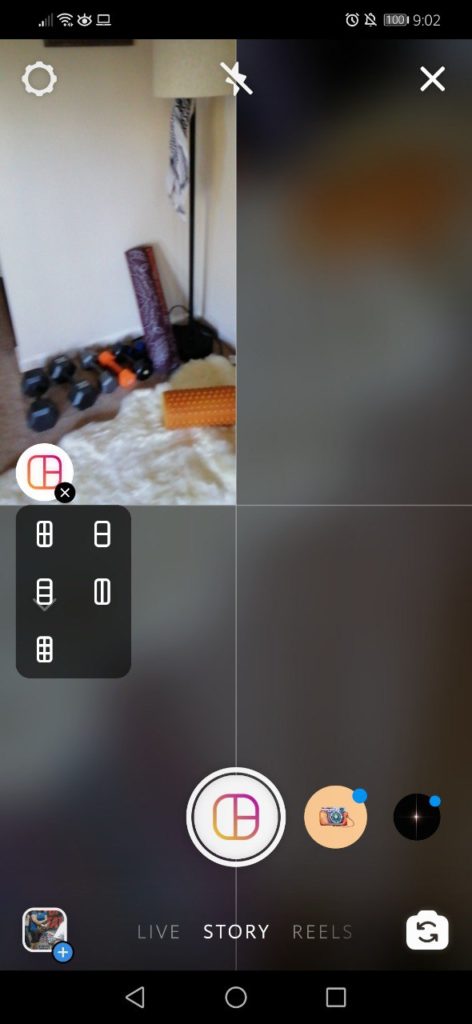 Instagram also lets us pick different static and dynamic filters for our shots. We can apply a different filter to each photo OR throw a single filter over the whole Story.
Swap filters in and out with the bubbles along the bottom of the screen: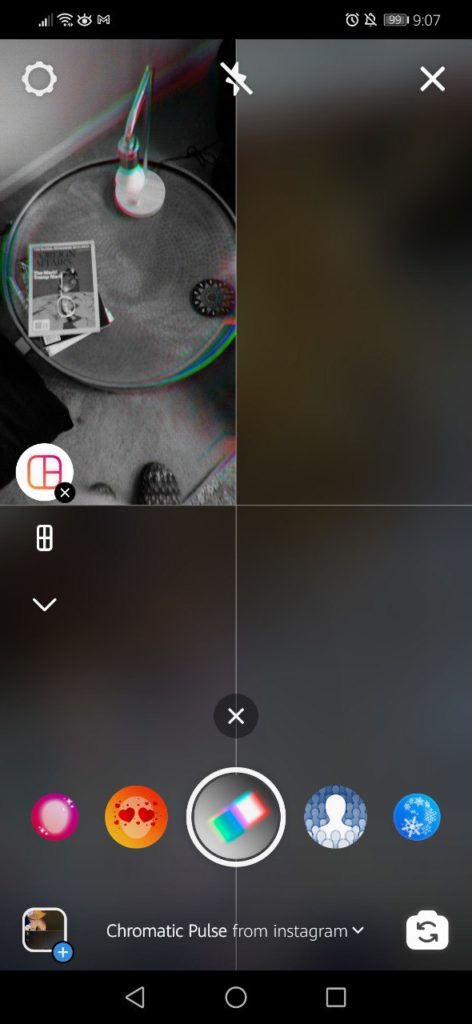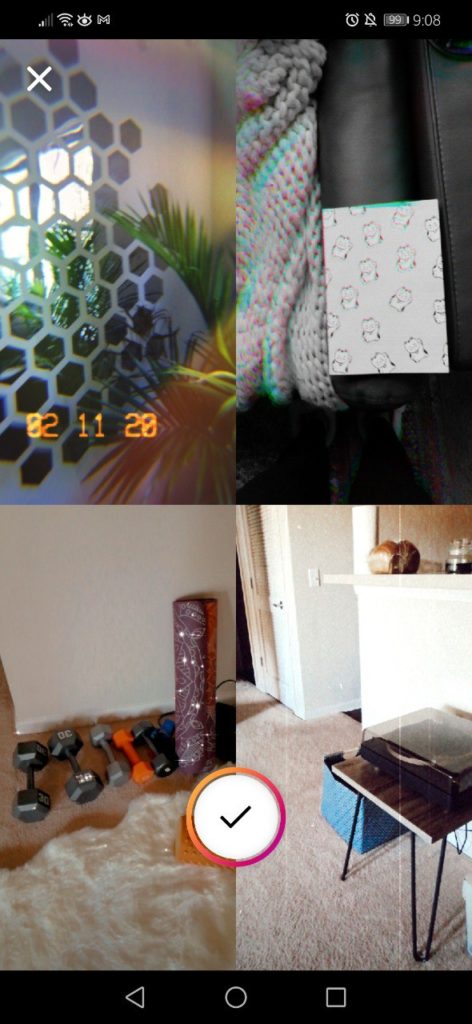 Four filters look like three too many in that Story.
All done!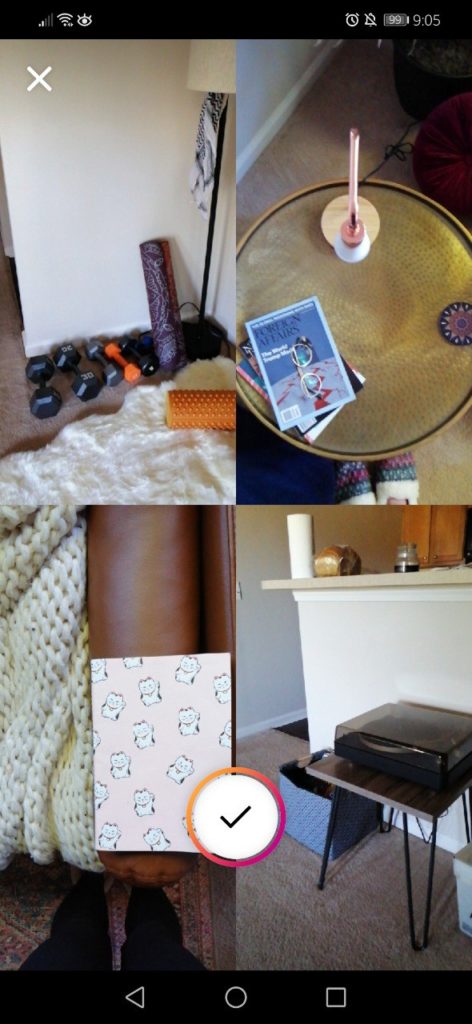 Once we fill up our Story with layers of photos, we can incorporate the rest of Instagram's cool features like stickers, text, links, and more. Like so: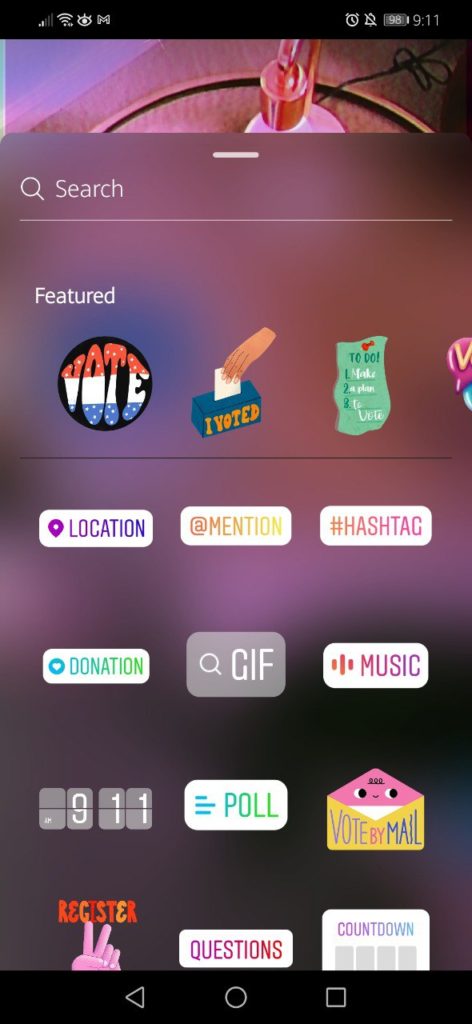 Maybe we'll even add some interactive stickers like music. Millennials who were all about the Myspace songs will love this one: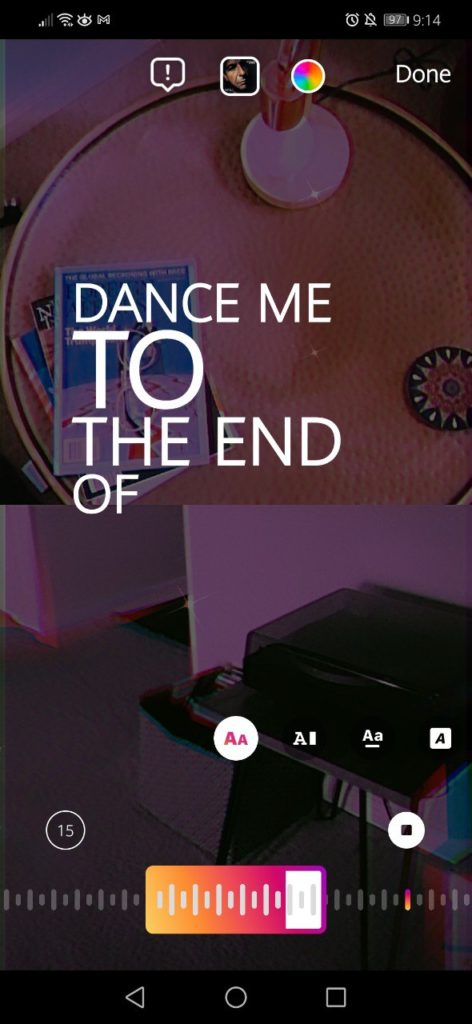 Leonard Cohen anyone?
Finally, you can also layer photos by tapping on the camera icon in the sticker selection screen: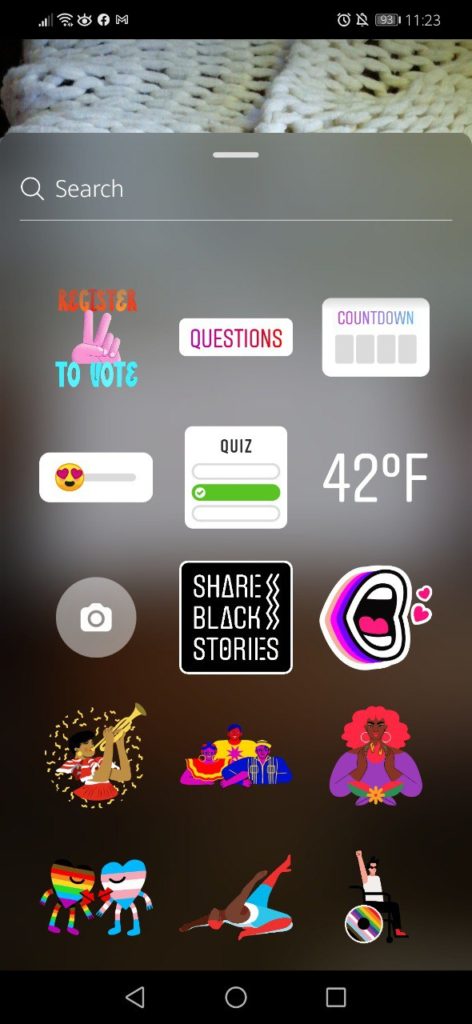 Once it opens, you can take a photo through the Instagram camera and add it to your Story: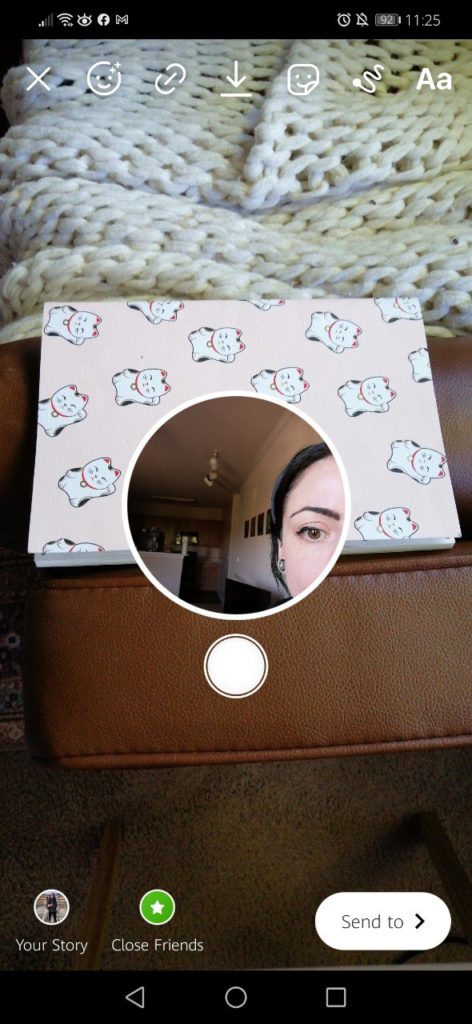 Kind of strange, but it works!
How to Add Photos from Your Gallery to Instagram Story
The fun doesn't end with real-time photos. We can also layer photos from our gallery in our Instagram Story.
Go back to the initial Story creator screen and pick your layout again.
After you have your layout, instead of capturing new photos, tap on the little gallery icon with the tiny blue + sign in the bottom left corner of the screen: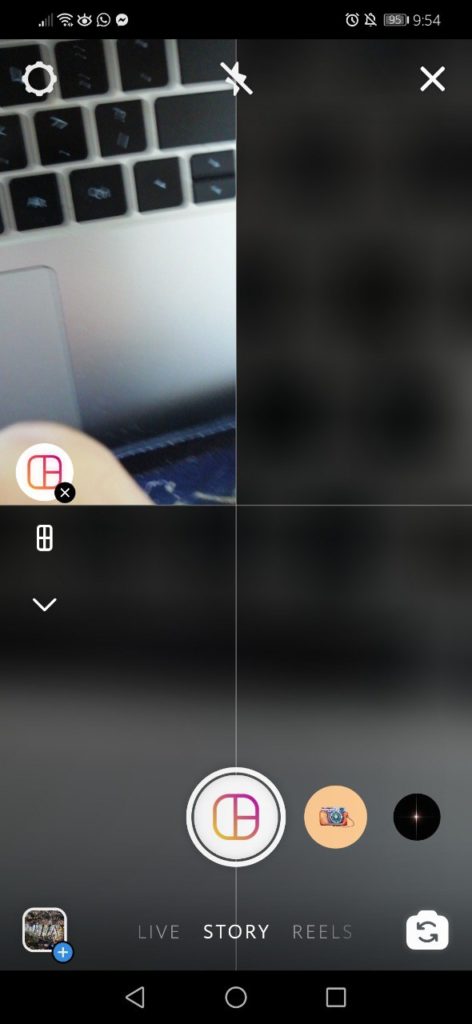 That will open your gallery.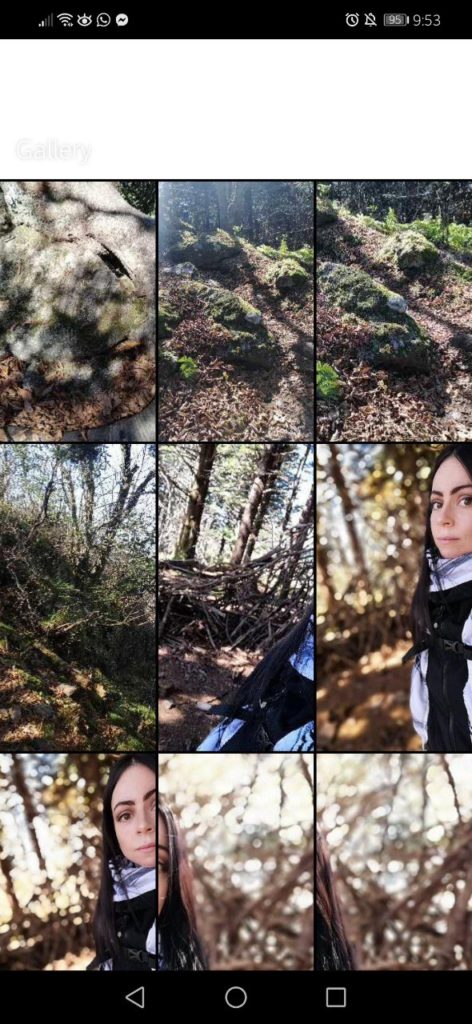 We'll just sift through the memes, screenshots, and photos to find what we need and keep adding them to our Story layout.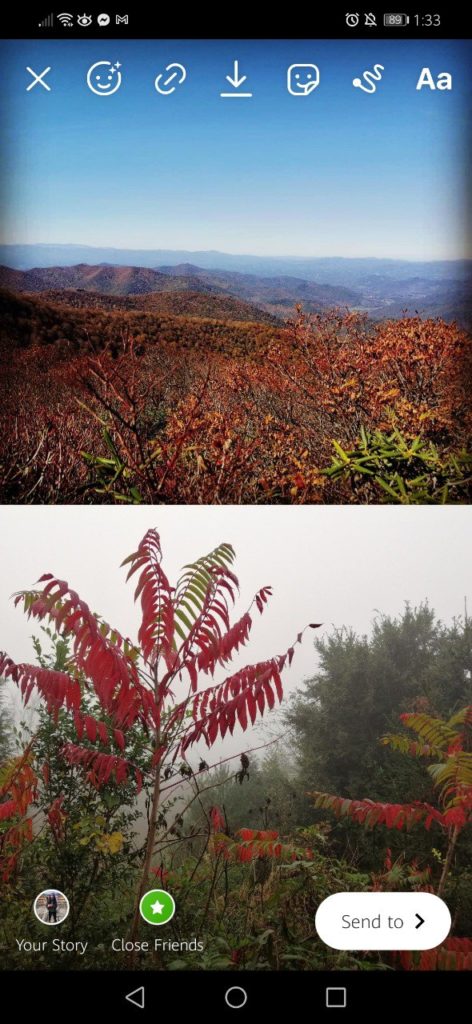 Once we pick our gallery photos, we can add the rest of our stickers, text, or other items to the post: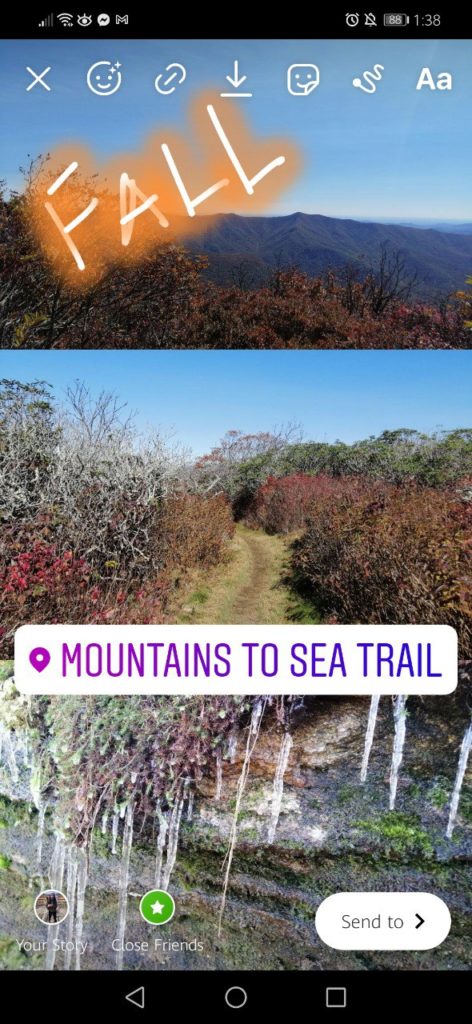 Now we have an awesome series of gallery shots for our Instagram Story!
5 Tips for Maximising Your Instagram Story Potential
Don't just throw Stories together willy nilly (like we did here to show you how layering works).
Carefully plan and think about how you'll use layered photos in Instagram Stories to connect with your audience.
1. Keep It Raw and Real
Highly edited professional photos just don't work with Stories.
People spend most of their time online these days. They want authentic and real content from brands and the people they follow. They don't want to feel even more isolated and not good enough.
Keep Instagram Stories raw and real. Show the real moments from behind the scenes at your company: the daily grind, the mistakes, and little wins.
People respond much better to real content than contrived every time.
2. Repurpose Content from Other Platforms
Stories is a beautiful place to repurpose content from other platforms like Twitter, Facebook, or your blog.
In terms of layering photos in Stories, you might grab some of your best Tweets from the week along with some top replies. Get a conversation started in your Instagram Story.
You could also take a picture and create a quick infographic with a link to your related blog post.
3. Work in Branding
Instagram makes it super easy to work branding into your Stories.
In the Story editor, just incorporate your brand colours every time you create a new story.
Glowing text, filters, stickers, fonts – create a style guide for Instagram Stories and stick with it to keep everything consistent.
4. Don't Use Features Just Because You Can
It's easy to go overboard with the stickers, tags, and features. Instagram offers so many cool features, you just want to use them all.
Please don't.
Remember, each Story only displays on the screen for a few seconds. Walls of text, music playing, tons of stickers, and GIFs can become visually and audibly offensive – fast.
Think about what stickers and tactics you'll use before you jump into the creator, so you're not tempted to use as many as possible just because they're there.
5. Create a Strategy
Strategise!
Just because your Story photos should feel raw and real, that doesn't mean you can't leverage a strategy and purpose behind them.
Before you even open the editor, ask yourself "why am I sending this and who is it for?"
Consider how it fits into your overall Instagram strategy, your marketing strategy.
Then again, sometimes fun Stories just for the hell of it are great too. Life's about balance and we're all human.
Squeeze Every Ounce Out of Your Time on Instagram
Creating Stories is an easy way to share updates and build a connection with your audience. Frankly, Stories isn't exactly simple. Instagram offers a ton of features and integrations for Stories, so it takes some time and experimenting to get them straight and work them to your advantage.
But once you do, you'll have better access to tracking and unlimited engagement potential.