November 16, 2020
By Chris Kubbernus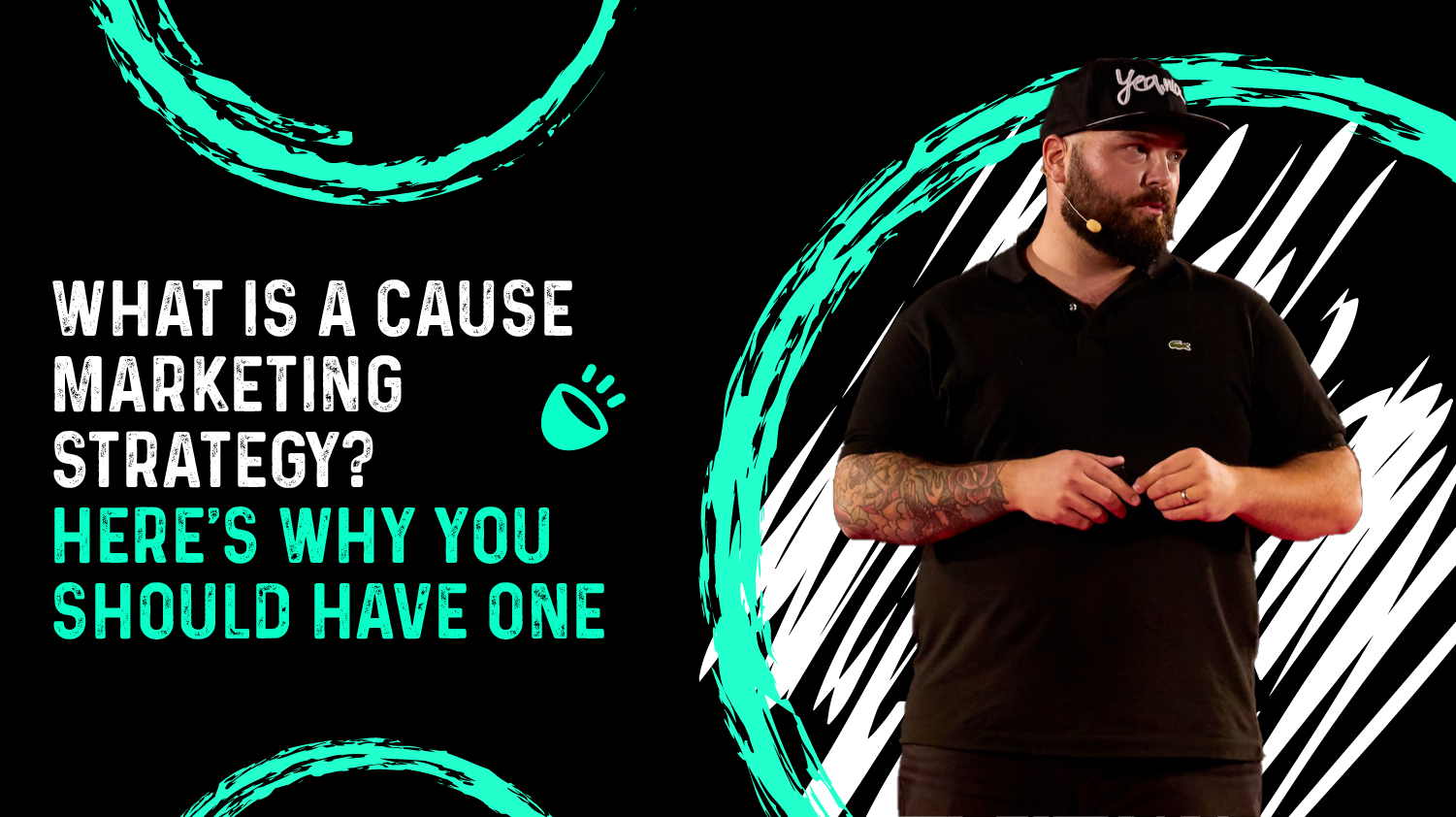 You can't open Facebook or Instagram without seeing a friend championing a cause near and dear to their heart.
Thanks to the tiny computers in our pockets, people are much more aware of our world's problems than they were 15 years ago.
It's overwhelming and a lot of people feel helpless, like nothing they do can fix things.bolsa de pierna decathlon
Adidas Stan Smith
sadarināšanās gredzeni
χρυσσες πλατφορμες
napihljivi fotelj merkur
nike air zoom pegasus 36 w
replika spor ayakkabı toptan
ted baker aurinkolasit
moschino tričko
νακ παπουτσια πεδιλα
fiitgonline.com


Unsurprisingly, more people choose to spend their hard-earned money with brands that give back.
Half of people around the world consider themselves "belief-driven buyers." In China and India, the figure is even higher: 75% and 65% respectively.
No one's under any illusions that a brand will solve world hunger or end wars. They just don't want to invest in brands making the problems worse.
That's why it's so important to understand what a cause marketing strategy is and how to create an authentic one for your brand.
What is a Cause Marketing Strategy?
When a for-profit brand publicly partners with a non-profit, creates their own non-profit, or promotes a specific issue in their marketing content, that's a cause marketing strategy.
Some brands work cause marketing into their entire business model. Look at TOMS. The shoe brand gives a pair of shoes to someone in need for every pair they sell.
Other brands might simply promote a cause in their marketing material without finding a way to give back. Regardless of intentions, this type of exploitative cause marketing does nothing but p*ss people off.
People are smart. If your message doesn't match your behaviour, they can see right through it.
Likewise, if you champion a cause in your marketing but make no effort to improve the situation, they'll see through that too.
Who could forget when Pepsi faced backlash for their cringey cause marketing?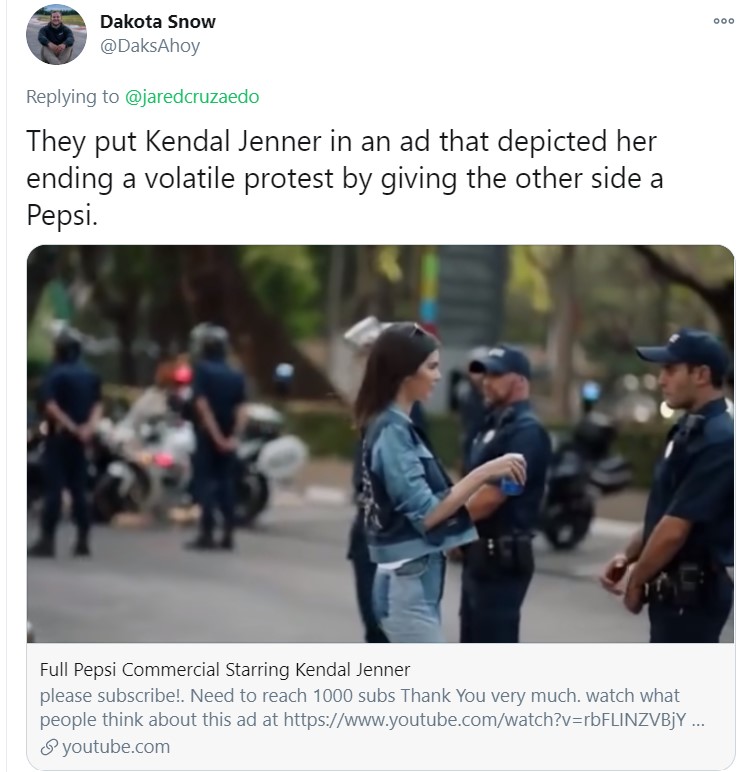 4 Benefits of Cause Marketing Everyone Should Consider
Some of the most successful brands have comprehensive cause marketing strategies. The (RED) campaign, for example, had top brands like Nike, Gap, Apple, Amazon, and countless others join its ranks.
1. It's the Right Thing to Do
Global income inequality has reached unprecedented levels for modern times and people can see it every day.
Let's just say, CEOs aren't considered the most generous and trustworthy people because of it. Half of Americans rate CEO reputations as "bad" while another 26% are neutral.
Sharing the wealth is just the right thing to do. It shows that you're not sitting on a pile of gold coins and that you genuinely care about your impact on the world.
2. Customers are More Likely to Buy from You
86% of Americans say they prioritise spending money with brands they consider responsible. Another 81% say they like brands that advocate for issues while nearly three-quarters say you need to give back.
There's a reason even the shadiest brands have a cause marketing strategy – it wins over customers.
3. Cause Marketing Boosts Customer Loyalty
Without a cause marketing strategy, brands risk losing the loyal customers they've built.
57% of people say they'll either buy from or boycott a brand based on their response to important social issues.
In some cases, keeping silent isn't even an option. 65% say they'll stop buying from a brand they feel has an obligation to take a stance on certain issues.
On the flip side, 51% say they exclusively buy from brands with shared values.
4. It Increases Sales
Almost a quarter of people say they have no problem paying up to 25% more for products from socially conscious brands.
When Starbucks teamed up with (RED), the coffee chain managed to contribute a whopping $14 million USD. If that's how much they gave back, imagine what profits their partnership produced.
5. Cause Marketing Keeps Workers Happy
83% of workers say it's important for them to find meaning in their day-to-day work. Meanwhile, 53% say their company's impact energises them.
Lots of people feel alienated from their job and like their work doesn't make a difference in the world.
Partnering with the right cause can help your workers find meaning in what they do. When people aren't having existential crises every day, they'll be more productive and engaged at work.
How to Create a Cause Marketing Strategy
Take it slow. A small mistake like picking the wrong non-profit or committing a content faux pas can be disastrous when it comes to cause marketing.
Developing a comprehensive strategy is key.
Consider Your Brand and How It Relates to Various Causes
TOMS had it easy. They make shoes. They give shoes. One-for-one.
For brands that don't have humanitarianism woven into their fabric, it will take some soul searching to find a cause.
The last thing we need is another brand supporting a hypocritical cause.
Look at your mission and values. Think about your products or services. Consider how you fit into the world and could give back.
Research Your Audience
Next, ask what your audience cares about. This is why it's so important to research our audience segments – and I mean really research them. As in, learn about them as human beings and not just segments of an email list.
Hang out on their favourite subreddits and Facebook groups. What memes do they share? What causes do they talk about?
People are extremely vocal about their beliefs these days so if you can't figure it out, you're not trying very hard.
Investigate Non-Profits
Lots of brands choose to partner with non-profits that match their mission.
Fair warning: It's not as simple as Googling "clean water non-profit" and sending an email. Spend time following them and researching them. Check public financial records for the organisation.
Investigate their history. Who founded them? Is there any controversy surrounding the organisation?
Partnering with a non-profit that suffers from a scandal in a few months won't do your PR any good. It could even destroy your share price.
Likewise, some small non-profits might not have the infrastructure in place to partner with larger brands.
Consider every angle before making the commitment – because it is a huge commitment.
Get the Team Involved
Your team is largely responsible for the success of your cause marketing strategy. If their hearts aren't in it, it just won't succeed. Plain and simple.
Part of your campaign's success comes from conversations your team has with their friends. 89% of belief-driven buyers say they get information on trustworthy brands from friends. Only 21% take cause marketing at face value.
If customers ask your workers about your pet cause and your team points out what a hypocrite you are, the marketing won't matter.
Have your team members spoken up about causes they care about? What about causes they definitely don't like?
Set Up Your Contribution Plan
Here's some good news: Brands have countless options for setting up their give-back programs.
Buy-one-give-one
100% of all profits donated during a set time
A percentage of profits for a specific item donated
Donation attached to every purchase
Sponsoring social events
Sponsoring certain organisations
Scholarships for low-income communities
No matter what you pick, make sure it has a real impact. If you're only donating 10 cents for every $100 you make, customers will know exactly what you're up to.
Consider also that customers don't only want to see you giving money. They also want to see you give away free product or services to people who need it.
If you sell essential products like shoes, coats, winter gear, water-related items, clothing, or food, giving is an absolute must. Your team, customers, and partners can help you find the people in need.
Decide What Types of Content to Create for Your Cause Marketing Strategy
Content with a high production value is critical to your campaign's success – directly behind team engagement.
Multimedia works especially well for promoting cause marketing strategies.
Patagonia, for example, has morphed themselves into a documentary producer. The outdoor brand takes activism seriously, promoting causes from wild salmon to oil drilling.
Storytelling is key.
Infographics, custom social media graphics, interactive content, and gamification are important too.
UNICEF helped drum up support for one of its campaigns with a toilet game: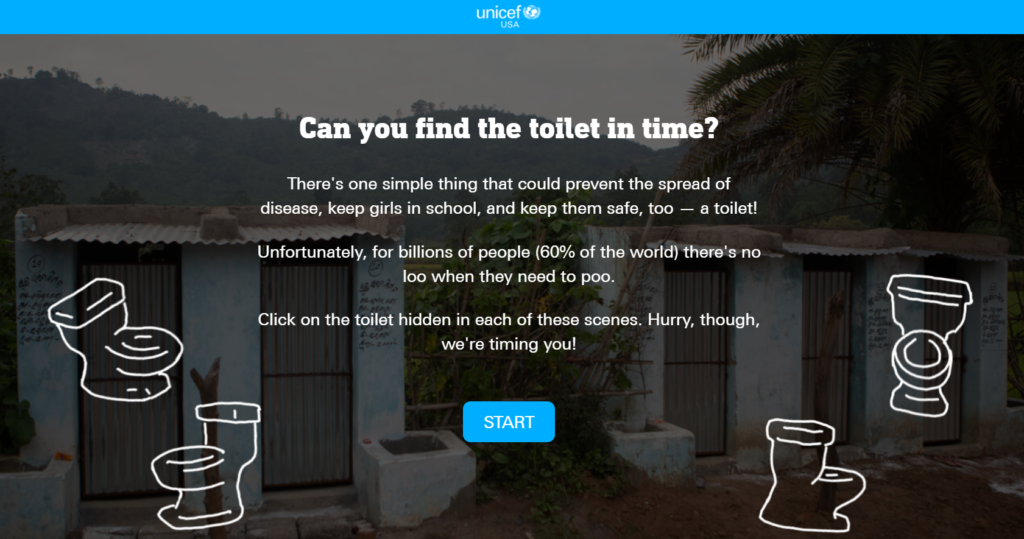 Choose Two or Three Social Media Platforms
You want your cause marketing strategy to make a big splash with the right people. Shooting for Instagram, YouTube, Facebook, Twitter, Snapchat, etc. etc. stretches you too thin.
I recommend picking two or three social media platforms max. Ideally, Instagram, Facebook, and YouTube – but consider your audience first and where they hang out.
From there, start building custom social media content for each platform:
Instagram and Facebook stories
Blogs with custom-branded images
Infographics with branded colours
Copy for each post that resonates with your audience
Check the pages your audience already follows for inspiration.
Take Your Cause Marketing Strategy Seriously
Don't just jump in to reap the benefits of cause marketing. Consumers are smart and do their research. Make sure you clean your house first before launching a cause marketing strategy. If people find something in your cause contradicts your behaviour, they'll definitely point it out.
Once you commit to a solid strategy though, you'll be on track to build a loyal customer base and help your team feel good about what they do.